CyBlack is aimed at helping Cybersecurity students in Europe. This community is dedicated to networking and collaboration amongst cybersecurity students. We are on a mission to connect Cybersecurity Professionals in Europe while providing internship opportunities to students studying in Europe.

To be a global network of Cyber Security talents.

To provide opportunities for Cyber security talents to kickstart and enhance their careers.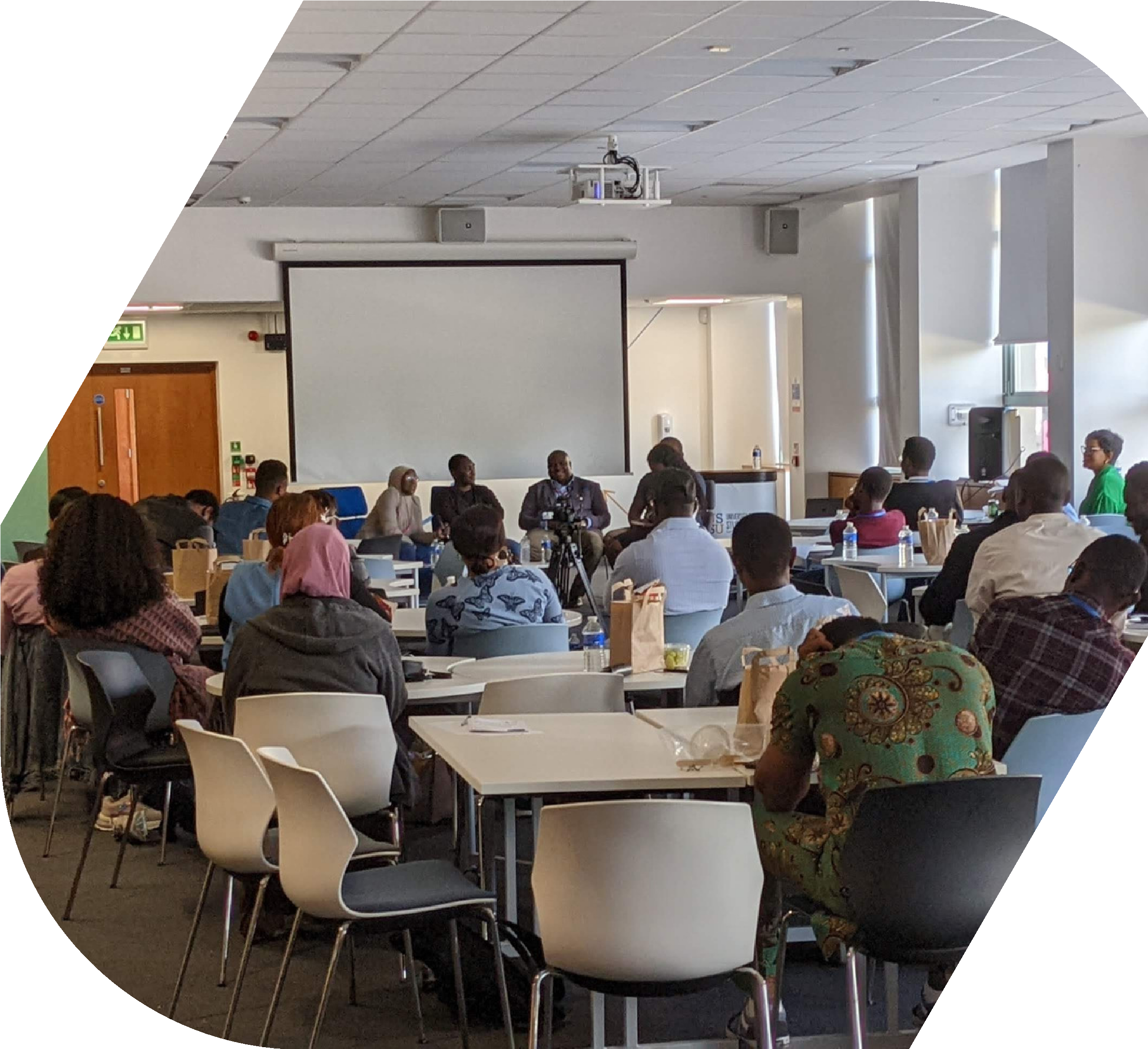 Testimonials
What I enjoy most about the Cyblack community is the collaboration. There is always someone within the community that knows/has just enough information about whatever issues you have or problems you're trying to solve regards Cybersecurity related matters and everyone in the community is willing to share knowledge, everyone knows something about something and they are willing to share with you. I feel that level of collaboration brings forth a lot of results and that's what we see in the Cybersecurity community and that's what I really appreciate about the community.

Isaac
I want to use this opportunity to appreciate the Cyblack Community for their amazing job they are doing especially in giving Cybersecurity students all over the world and individuals who are transitioning within the Cybersecurity sector, The necessary training and experience to grow in their career. Personally, I've benefited immensely from one of the internship programs where I've gained a lot of incentive on incidence response, vulnerability assessment and management and threat analysis. I don't take these things for granted. Thank you.

Ubong
The Cyblack community is a community filled with like-minded individuals who study and work in cybersecurity and provide relevant services such as assessment prep, Interview prep, career advice, dissertation support as well as other benefitted services. The community has been very beneficial to me as it as helped me to grow both personally and professionally in the Cybersecurity field.

Linda
With the community, it has really helped me to the extent that I'm confident now even in my coursework, I passed everything.

Charles